Mrs. Lorimer's Classroom News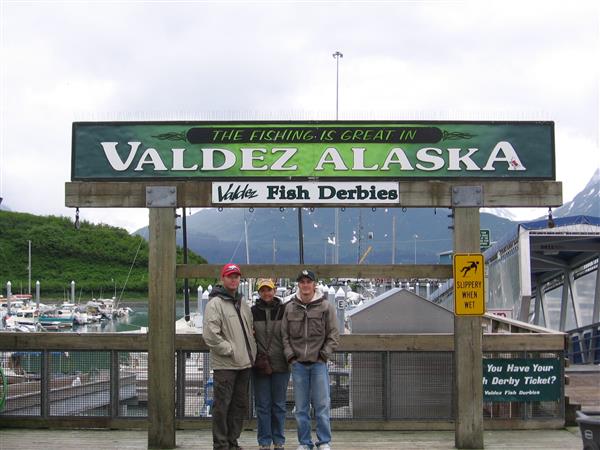 Phone:
Email:
Degrees and Certifications:
Mrs.

Kristin Lorimer

No School on Monday, January 20th

Martin Luther King Day

Family MATH Night

Join us for fun and math games on

Thursday, January 23rd

6:00 - 7:00

in the SHE Gym

MAP Testing

January 22 and 23rd

From 10:00 - 11:55 each day

Multiplication Fact Practice

Our big push is on to really nail-down our multiplication facts.

Please practice for a few minutes each night.

See the Weekly Homework sheet for the

featured fact family of the week.

The best way to get in-touch with me is to email me at the email address provided below:

klorimer@esdk12.org for any questions or concerns.
Reading CKLA: Light and Sound

This unit is designed to introduce the students to the concepts of Light and Sound.

Students will:

Identigy light and sound as forms of energy.

Describe how light traves in different mediums.

Explain how light is absorbed, reflected or transmitted.

Compare and contrast the terms concave and comvex.

Explain how light is refracted.

Explain the cause of a rainbow.

Describe how sound waves travel in different mediums.

Thee types of questioning will be used throughout this units: literal questions (recall of the core content), inferentiall questions (requiring students to infer information from the daily reading) and evaluative questions (questions require students to use what they have learned from other units and build upon this knowledge).

Vocabulary words that the kids will become familiar with in this unit are:

energy, concave, convex, medium, spectrum, light waves, translucent, transparent, opaque, frequency, pitch, refraction

Math Unit 6: More Operations

In this unit, the students will:

Review multiplication fact strategies

Learn about the relationship between multiplication and division

Solve multistep problems

Multiply and divide within 100

Identify and esplain patterns in arithmetic

Note to Parents...Multiplication is a 3rd grade standard.

Please take time to work with your child to learn the basic multiplicaiton facts! It's not to early to begin practicing!!

___________________________________________________________________________________________________________________________________

Writing

Our writing this year is based on the CKLA model and tied directly to our reading materials. We will began the year and will continue to build the necessary components to successfully plan, draft and write a a variety of writing pieces. These building blocks to the final written pieces, in a variety of writing genres, will take place over several days.

The Students will: Opinion

Plan and organize their writing using a graphic organizer.

Write a a three paragraph piece.

Include in their writing transition words.

Include a topic sentence, details that support the topic sentence and finish with a concluding sentence.

Will edit and revise their own writing.

*Handwriting Without Tears: Our third grade students are learning and practicing cursive writing using our cursive writing program called, "Handwriting Without Tears". Instruction will take place approximately two times during the week.

_______________________________________________________________________________________________________________________

Science / Social Studies

We are currently studying CIVICS.

Three branches of the government.
Breaking down state and local government.
Understanding the purpose of the Constitution.

Our science curriculum standards are being taught through our CKLA program.

Additional science units not covered by CKLA will be taught throughout the year.

____________________________________________________________________________________________________________________________________
Mon.,Tues.,Wed.,Friday

8:05-8:15...Attend. /Morning Meeting

8:30-8:50...Morining Meeting / Wizards/ Handwriting

8:50-9:40...Specials

9:45-10:20...Snack/CKLA Domain Reading

*Tuedsay - STEM Coding - 8:15-8:50

10:20 - 11:20 ...Reading Groups

11:20-11:50...Writing / Soc. Studies / Science

11:55-12:40...Recess & Lunch

12:45 - 1:20... SiMR

1:20 - 2:15 ... Math /Math Groups

*Wednesday - Library 2:00 - 2:30

2:15-2:30...PAW recess/Study Hall

2:30-3:00...Math Groups cont. / Read-a-Loud

3:00-3:10...Homework Sheet / Stack and Pack

3:10...Dismissal

Thursday

9:00-9:15...Attend./Morning Routine

9:15-10:00...Specials

10:00-10:50...CKLA Readiong / Snack

10:50 - 11:50... Reading Groups

11:55-12:40...Recess / Lunch

12:40-1:15 ...SiMR

1:15 -1:45 ...Math

1:45 - 2:30 Math Groups

2:30 - 3:00 ...Read-A-Loud / Homework Sheet / Other

3:00 - 3:10...Stack-n-Pack

3:10...Dismissal