Mrs. Lorimer's Classroom News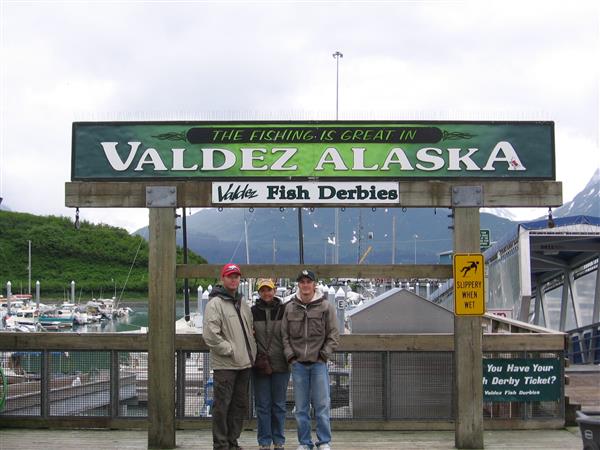 Phone:
Email:
Degrees and Certifications:
Mrs.

Kristin Lorimer

WELCOME BACK and WELCOME to 3rd Grade!

I am excited to begin my 24th year of teaching at Singing Hills Elementary

and I'm looking forward to an exciting year of teaching and learning with your

child!

My philosophy of teaching is quite simple. I want your son or daughter to feel comfortable and to have

lots of fun while learning. I believe in creating a classroom atmoshpere where your child is valued for

his or her unique characteristic, talents and interests. I also promote cooperation and respect so that we can

all encourage and support one another in our learning.

About me...

My husband and I have made Elizabeth our home for over 30 years now. We have a grown son, now out of college and living in Parker, an old English Pointer and we raise a few head of cattle. My husband and I grew up together in a very small town in western Kansas and then attended college in Colorado...we've been here every since. We enjoy all things outdoors from, skiing, fly flishing, cycling, hiking, camping, gardening and more. My passion is also traveling and I have been fortunate to have had the opportunity to travel to many places around the world. I love to share my experiences of the places I've been as it pertains to our units of study and some funny stories of things that have happened along the way.

The best way to get in-touch with me is to email me at the email address provided below:

klorimer@esdk12.org for any questions or concerns.
CKLA UNIT 1 : Wind in the Willows

In third grade the students are now transitioning in their reading from "learning to read" to "reading to learn". Our first unit of study is a classic narrative tale titled, "The Wind in the Willows".

Students Will...

Reinforce their knowledge of elements of fictional narrative; including dailogue, narration, characters, plot and setting.

Demonstrate understanding of the use of personification in the story.

Identify exaggeration and larger-than-life characteristics found in the read-aloud.

Identify fantasy as a type of fiction.

Distinguish literal language and figurative language used in the story.

Use a map to locate the United Kingdom (location of our story).

Make predictions prior to the read-aloud.

Sequence four to six story events.

Thee types of questioning will be used throughout this units: literal questions (recall of the core content), inferentiall questions (requiring students to infer information from the daily reading) and evaluative questions (questions require students to use what they have learned from other units and build upon this knowledge).

Vocabulary words that the kids will become familiar with in this unit are:

spectators, amusing, retrieve, flattered, unraveling, proof, amilessly, guidance, insisted, resist

_____________________________________________________________________________________________________

MATH

Unit 1: Math Tools, Time and Multiplication

In this unit, the students will:

Use number grids for pattern computation

Use a number line for rounding and estimation

Use a scaled bar graph

Will be introduced to multiplication and division strategies

Estimate and meaure using the mass of an object.

Note to Parents...Multiplication is a 3rd grade standard.

Please take time to work with your child to learn the basic multiplicaiton facts! It's not to early to begin practicing!!

___________________________________________________________________________________________________________________________________

Writing

Our writing this year is based on the CKLA model and tied directly to our reading materials. We will begin the year and will continue to build the necessary components to successfully plan, draft and write an opinion piece. These building blocks to the final written piece will take place over the next fifteen days.

Narrative:

Our first writing pieces for the year is planning and writing several narrative pieces.

The Students will:

Plan and organize their writing using a graphic organizer

Write a three paragraph piece that includes a beginning, middle and end

Develop characters, plot and setting

Write from different characters perspective

*Handwriting Without Tears: Our third grade students are learning and practicing cursive writing using our cursive writing program called, "Handwriting Without Tears". Instruction will take place approximately two times during the week.

_______________________________________________________________________________________________________________________

Science :

Our first Science is in the study of WEATHER.

Our science curriculum standards are being taught through our CKLA program.

Additional science units not covered by CKLA will be taught throughout the year.

____________________________________________________________________________________________________________________________________

SPECIALS ROTATION FOR THE WEEK:

Monday: Music

Tuesday: Art

Wednesday: P.E.

Thursday: Music

Friday: Art
Mon.,Tues.,Wed.,Friday

8:05-8:15...Attend. /Morning Meeting

8:30-8:50...Morining Meeting / Wizards/ Handwriting

8:50-9:40...Specials

9:45-10:20...Snack/CKLA Domain Reading

*Tuedsay - STEM Coding - 8:15-8:50

10:20 - 11:20 ...Reading Groups

11:20-11:50...Writing / Soc. Studies / Science

11:55-12:40...Recess & Lunch

12:45 - 1:20... SiMR

1:20 - 2:15 ... Math /Math Groups

*Wednesday - Library 2:00 - 2:30

2:15-2:30...PAW recess/Study Hall

2:30-3:00...Math Groups cont. / Read-a-Loud

3:00-3:10...Homework Sheet / Stack and Pack

3:10...Dismissal

Thursday

9:00-9:15...Attend./Morning Routine

9:15-10:00...Specials

10:00-10:50...CKLA Readiong / Snack

10:50 - 11:50... Reading Groups

11:55-12:40...Recess / Lunch

12:40-1:15 ...SiMR

1:15 -1:45 ...Math

1:45 - 2:30 Math Groups

2:30 - 3:00 ...Read-A-Loud / Homework Sheet / Other

3:00 - 3:10...Stack-n-Pack

3:10...Dismissal