Rusk Airline NEWS
Well crew, we are all about to embark on a new adventure together...ONLINE teaching and learning. Remote learning is new to us all and I am here to assure you all that I will do everything in my power to make this as stress free as possible. I will be in touch through Classroom Dojo, email, zoom and any other easy way found to communicate with parents and especially my students. I miss each one of them so much already!!! For now, please try to get your child onto or into our Google Classroom and keep a look out for a zoom meeting so I can see their little faces ASAP :) Do not hesitate to reach out however you need to get your child connected. Lots of communication to come...Here we go together !!!!

You may also access a lot of our classroom learning sites through the student resources section here.

All for Now,

See you on Zoom.

Captain Rusk :)
Mrs. Rusk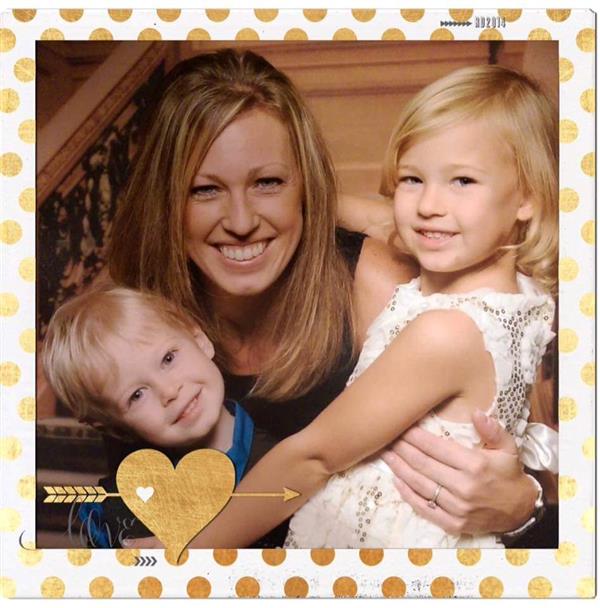 Phone: 3036461858
Email:
Degrees and Certifications:
Bachelor of Science - Human Development and Family Studies
Mrs.

Amber Rusk

I am so excited and blessed to be one of the 3rd Grade teachers at Singing Hills Elementary School!!


I am a wife, a proud mother of two (Rilynn and Lane) who also attend Singing Hills, a neighbor to many of you, and I am in LOVE with Singing Hills Elementary School!!! I started substitute teaching at Singing Hills in 2015 and knew this was meant to be my home. I left a 13 year career as a flight attendant at Frontier Airlines to pursue my first dream which is to be an amazing teacher and make a difference every day. I have always kept education near and dear to my heart and substitute taught for 16 years. I took on a career as a flight attendant and pushed teaching to the back burner. I am fortunate to be able to come back to my first dream after 13 great years of flying. I also coached a high school dance team for 14 years and love coaching as well. I am excited to announce I will also be the head spirit coach at Elizabeth High School for the second year :) I hope to see many of my students again a few years after I teach them in 3rd grade when they attend Elizabeth High School or even coach them !!!

I cannot wait to meet my 2019/2020 3rd Grade class !! Be ready to travel, journey, explore and take an adventure through learning to create an unbelievable year of memories with your "Captain"!!! I will challenge and push each of you to do your best and expect nothing less!!!

Rusk Airlines will depart again in August of 2019!!! Together we will soar through a lot of amazing topics and overcome any turbulance as a family :) Cannot wait to see who is boarding !!!!
**Specials Rotation**

They will have 2 days of each instead of one.
Rotate between Music, Art, and PE.

We will be having one hour a week of Coding in the STEM Lab.
LIBRARY will be on Wednesdays at 230pm for our class.


Daily Classroom Schedule
M, T, W, F

8:05 - 8:30

Morning Meeting

8:30 - 8:50

Morning Work / Cursive/ Math Wizard

8:50 - 9:40

Specials

9:40 - 10:20

CKLA Read Aloud

10:20- 11:20

Reading Groups

11:20- 11:55

Reading Groups / Science/ S.S.

11:55 - 12:40

Recess and Lunch

12:40 - 1.20

SiMR

1:20 - 2:15

Math Lesson and Groups

2:15 - 2:30

PAW Recess - No Thursdays

2:30 - 3:10

Math Games / Library on Wednesday / Pack and Stack
Thursday

8:50 - 9:15

Moring activities

9:15 - 10:00

Specials

10:00- 10:20

CKLA Read Aloud

10:20 - 11:20

Reading Groups

11:20 - 11:55

Reading Groups / Science /S.S.

11:55 - 12:40

Recess and Lunch

12:40 - 1:20

SiMR

1:30-3:00

Math Lesson and Math Groups/ Games

3:00 - 3:10

Pack and Stack