Mrs. Lorimer's Classroom News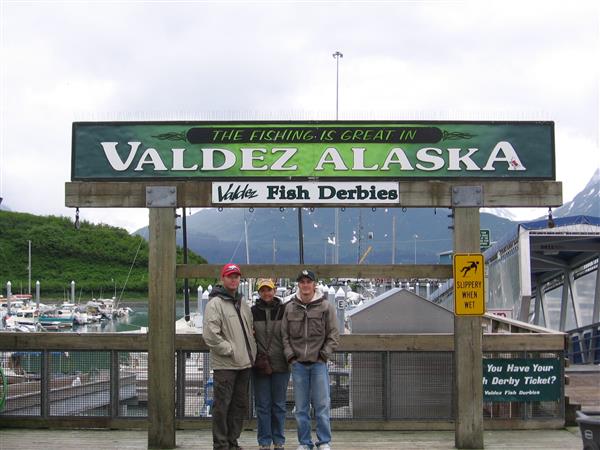 Phone:
Email:
Degrees and Certifications:
Mrs.

Kristin Lorimer

Pixar / Museum of Nature and Science

Field Trip

March 6th

Permission Slips and $15 Student Fee due by Friday, January 31st.

----------

100's Day Supply Drive for CASA

To support the Child Advocacy Organization who support local children in need,

our class is collecting travel size toothpaste. This school-wide initiative will benefit

children in our county.

----------

Valentine's Day Party

Thursday, February 13th

From 2:00 - 3:00

Rootbeer Floats, Goodies and Valentine's

*The class list will be going home in Friday Folders

------------

No School, Friday, February 14th and Monday, February 17th

(In-Service & President's Day)

---------------------

Multiplication Fact Practice

Our big push is on to really nail-down our multiplication facts.

Please practice for a few minutes each night.

See the Weekly Homework sheet for the

featured fact family of the week.

The best way to get in-touch with me is to email me at the email address provided below:

klorimer@esdk12.org for any questions or concerns.
Reading CKLA: The Viking Age

This unit will introduce the students to the people of the Viking Age: people who occupied the northern European countries of Norway, Sweden and Denmark. The Vikings were known for their raiding and exploring in 500 A.D..

The students will also engage in a fun "Quest" and pretend to be Vikings, watch informational videos and write a fictional story about a Viking.

Students will:

Identify and locate Scandinavia: Norway, Swedan, and Denmark on a map.

Describe the Viking people's legacy as sailors, raiders and traders.

Identify the Vikings as the earliest known Europeans to travel to North America.

Explain the importance of Erik the REd and Leif Ericksson.

Explain that the Viking people built and used ships for different purposes.

Recall that the Viking people relied on farming, fishing and trading for their living.

and much more...

Thee types of questioning will be used throughout this units: literal questions (recall of the core content), inferentiall questions (requiring students to infer information from the daily reading) and evaluative questions (questions require students to use what they have learned from other units and build upon this knowledge).

Vocabulary words that the kids will become familiar with in this unit are:

ferocious, plundered, banished, raids, sagas, valiant, skald, fjords, trecherous, gladiers, imposing...

Math Unit 7: Fractions

In this unit, the students will:

Estimate and measrure liquid volume.

Explore arrays, volume and equal shares.

Solve number stories involving mass,volume and length.

Partition fraction strips and use them to name and compare fractions.

Explore fractions on number lines; partition, compare and locate fractions on a number line.

Note to Parents...Multiplication is a 3rd grade standard.

Please take time to work with your child to learn the basic multiplicaiton facts! It's not to early to begin practicing!!

___________________________________________________________________________________________________________________________________

Writing

Our writing this year is based on the CKLA model and tied directly to our reading materials. We will began the year and will continue to build the necessary components to successfully plan, draft and write a a variety of writing pieces. These building blocks to the final written pieces, in a variety of writing genres, will take place over several days.

The Students will: Opinion

Plan and organize their writing using a graphic organizer.

Write a a three paragraph piece.

Include in their writing transition words.

Include a topic sentence, details that support the topic sentence and finish with a concluding sentence.

Will edit and revise their own writing.

*Handwriting Without Tears: Our third grade students are learning and practicing cursive writing using our cursive writing program called, "Handwriting Without Tears". Instruction will take place approximately two times during the week.

_______________________________________________________________________________________________________________________

Science / Social Studies

We are currently studying CIVICS.

Three branches of the government.
Breaking down state and local government.
Understanding the purpose of the Constitution.

Our science curriculum standards are being taught through our CKLA program.

Additional science units not covered by CKLA will be taught throughout the year.

____________________________________________________________________________________________________________________________________
Mon.,Tues.,Wed.,Friday

8:05-8:15...Attend. /Morning Meeting

8:30-8:50...Morning Meeting / Wizards/ Handwriting

8:50-9:40...Specials

9:45-10:20...Snack/CKLA Domain Reading

*Tuedsay - STEM Coding - 8:15-8:50

10:20 - 11:20 ...Reading Groups

11:20-11:50...Writing / Soc. Studies / Science

11:55-12:40...Recess & Lunch

12:45 - 1:20... SiMR

1:20 - 2:15 ... Math /Math Groups

*Wednesday - Library 2:00 - 2:30

2:15-2:30...PAW recess/Study Hall

2:30-3:00...Math Groups cont. / Read-a-Loud

3:00-3:10...Homework Sheet / Stack and Pack

3:10...Dismissal

Thursday

9:00-9:15...Attend./Morning Routine

9:15-10:00...Specials

10:00-10:50...CKLA Readiong / Snack

10:50 - 11:50... Reading Groups

11:55-12:40...Recess / Lunch

12:40-1:15 ...SiMR

1:15 -1:45 ...Math

1:45 - 2:30 Math Groups

2:30 - 3:00 ...Read-A-Loud / Homework Sheet / Other

3:00 - 3:10...Stack-n-Pack

3:10...Dismissal