Return to Headlines
Avery Martinez earns Daniels Scholarship
April 14, 2022
Elizabeth High School senior Avery Martinez has earned the Daniels Scholarship, which will provide as much as $25,000 annually over four years for her to attend any accredited university in the United States.
"I'm really glad that I was able to receive this scholarship," Avery said. "I think it just kind of shows that all my hard work paid off."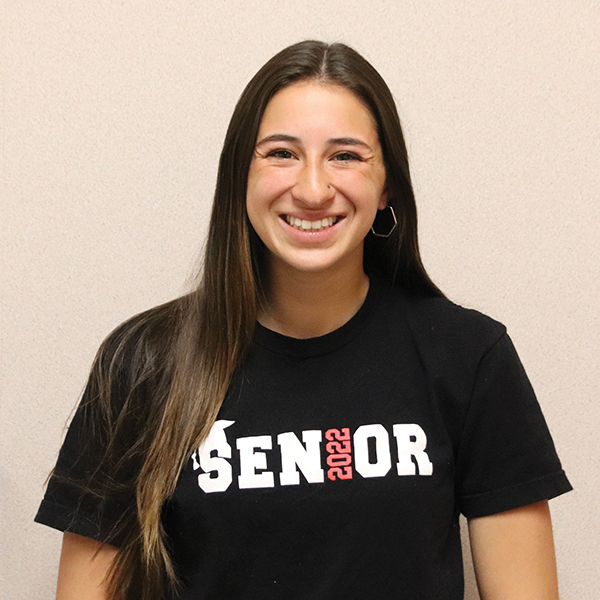 Avery, who has a 4.02 grade point average, was the libero for the EHS volleyball team and ran cross country in the fall and is an individual and relay runner on the track team this spring while holding down a part-time job. She has also participated in numerous leadership and community-outreach endeavors both here in Elizabeth as well as in New Zealand, where she lived for seven years prior to her family returning to the U.S. in 2020.
Her community service efforts included the Fifth Grade Challenge here in Elizabeth and a meal service in New Zealand, which provides food 365 days a year for people who can't afford to eat every day.
These experiences also made for a stellar scholarship application packet. Avery said out of 1,500 applicants for the Daniels Scholarship, 300 finalists were chosen. When she received an email notifying her that she was a finalist, she was instructed to prepare for an interview.
As part of her prep, Avery studied up on Bill Daniels, the late billionaire founder of the Daniels Fund who grew up in the Depression, served in WWII and Korea, and later became a cornerstone of the cable TV industry, owner of the Los Angeles Lakers and much more, and for whom the University of Denver's College of Business is now named.
On the day of her interview, Avery was welcomed by past Daniels Scholars and sat with other finalists in front of a panel of three interviewers who volleyed questions at all of the interviewees.
Avery said she felt well prepared and confident. "I tried to just be myself, make it fun, make them laugh; just kind of show who I am," she said. "It is very serious, and it is a lot of money, but at the same time for me, it was like, 'just be yourself. Don't be someone else. Just go into this interview and be real. And try not to give the same answers as everyone else; be a little bit different.'
"At the very end, they said 'wow, that was refreshing. And they all stood up and were laughing, so by that point, I thought 'this went really well.'"
As one of 130 Daniels Scholars chosen from Colorado this year, Avery can choose any university she wants to attend and, other than the federally designated Expected Family Contribution, all her expenses will be covered by the scholarship: tuition and fees, room and board, books, supplies and any miscellaneous educational expenses up to $25,000.
Avery plans to attend Grand Canyon University in Phoenix, Arizona, and work toward a bachelor's degree in forensic science or biology, with the latter being a step on the way to becoming a physician's assistant.
Whichever route she chooses, Avery said her time at an international school in New Zealand made it clear to her how important it is to speak multiple languages. So she already has her mind made up to minor in Spanish – and she's earning credits for that minor with classes she's taking now while managing her ambitious schedule.