Return to Headlines
Michael Seefried named principal of Running Creek starting with 2023-24 school year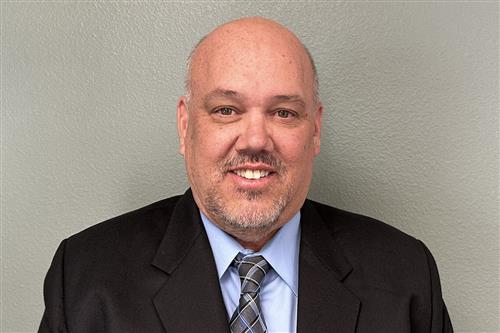 March 3, 2023
Michael Seefried has been named the new principal of Running Creek Elementary School.
He will succeed Robin Hunt when building leaders report to work in midsummer to prepare for the 2023-24 school year. Mrs. Hunt will remain the principal for the current school year.
A U.S. Army veteran, Seefried is currently principal of Gunnison Elementary School in Gunnison.
He has also been an elementary principal at Adams 50 School District in Westminster, a middle school principal and, in a separate role, a coordinator for magnet programs in the Pueblo City Schools 60 district. Prior to that, he was a teacher and administrator in other schools for 17 years.
From 2016-2020, Seefried was the coordinator for the D6 Family Center in Greeley-Evans School District 6. The Family Center provides a range of supports for students who are experiencing homelessness, are in foster care, are part of immigrant families, or have other situations that require assistance to access educational resources.
Seefried was also the founding principal of a middle school in Kuwait from 2014-2016, and he and his family operate a nonprofit orphanage they founded in South Africa.
As a school leader, Seefried has led initiatives to develop and implement curriculum plans that repeatedly led to improvements in student achievement. He has helped low-achieving schools become high-performing schools and he has led International Baccalaureate programs that provide challenging curriculum for high-achieving students. His resume states that he focuses on data to drive decision making and creating professional development opportunities for teachers to strengthen overall classroom instruction.
"I am thrilled to join the Running Creek Elementary School community as its new principal and am eager to work alongside an outstanding group of teachers and students," Seefried said. "I will focus on building strong relationships with staff, students, and families and engaging with the broader community. I believe in a collaborative, caring, and supportive leadership approach that prioritizes teachers' professional growth and well-being, which helps create a vibrant and nurturing learning environment for all students."
Seefried holds a master's degree in instruction and curriculum from Marywood University in Scranton, Pennsylvania, and a bachelor's degree in elementary education from Clarks Summit University, in Clarks Summit, Pennsylvania. He attended the University of Toledo for his principal licensure, and has additional graduate credits from the National Institute of Leadership postgraduate school in Washington, D.C.