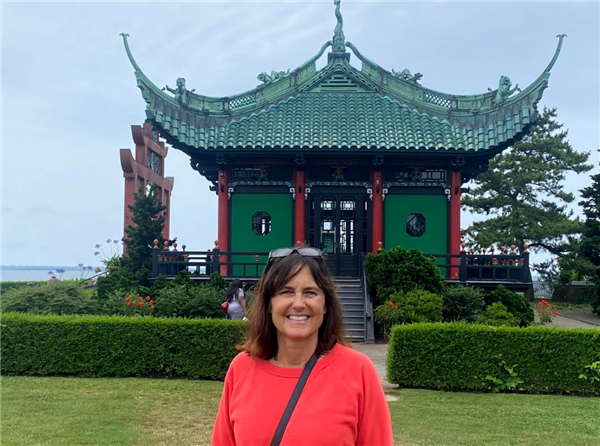 Mrs. Martyniak
Phone:
Email:
Degrees and Certifications:
Kelly Martyniak

Welcome to the new school year 2023-2024!


I am so excited to welcome you to 6th Grade. I am looking forward to meeting you! I'd like to introduce myself. My name is Kelly Martyniak, and I began my career here in Elizabeth thirteen years ago as a Substitute teacher. The last few years, I have been the 6th Grade/6th Grade Advanced Reading teacher and have thoroughly enjoyed teaching this grade level.
Outside of teaching, I grew up in Northern California, and I am a graduate of Cal Berkeley. I enjoy many activities outside of school including: traveling, skiing, hiking, mountain biking, and riding Hunter/Jumpers.

I have been married to my husband Steve for twenty nine years. He is a firefighter/driver engineer for the Colorado Springs Fire Department. He loves to ski, travel, and fly fish.

I am most proud of being the mother of two incredible kids. My daughter, Shelby Tess, is a junior in nursing school completing her Bachelor in Nursing with a goal of becoming a pediatric oncology nurse. Shelby Tess enjoys traveling, skiing, mountain biking, and volunteering. My son, Hunter, just graduated college with a degree in Criminoloy and Cyber Security and is now a firefighter in Colorado Springs on a mitigation team. Hunter is an avid traveler, who also loves skiing and fly-fishing.

I look forward to getting to know you this year and learning about everything you are passionate about!

Mrs. Martyniak

kmartyniak@esdk12.org
OTHER NEWS:

I like to stay in communication with all of our students and our parents/guardians via Google Classroom, Infinite Campus, and email. Those are the three best places for you to get information about what is going on in your child's reading class. I will be posting weekly news about our reading classes. Going forward, please refer to primarily the 6th Grade tab or the 6th Grade Advanced tab (depending on what class your child is enrolled in) in Google Classroom for more detailed information on what we are doing in your child's class.

The first week of school:
As for general information, we will be going to the library this week, so every student will have an AR book. AR stands for Accelerated Reading. This is a system we use that helps me track what level and how difficult a particular book is. It is critical that each student reads at least twenty minutes a day. The single most impactful way your child can improve his/her reading is by reading more. It is very similar to sports. The more you practice, the better you get. Please make sure your child brings their book home every night and returns to school with it every day. Your child will have a reading goal every single quarter (approx. every 7 - 9 weeks). I will be sending home a letter in the second week of school that you will need to sign to acknowledge that your child (and you) know about the assignment.

You can find more information about AR at arbookfind.com. Please keep this website handy as your child will be using it for the next year here at EMS.

Most homework will be listed in Google Classroom as well as copies of most assignments. Please refer to it for due dates as well as for copies.

Other important news:
Please make sure your child brings his/her ID to school and keeps it in his/her backpack. Students have to have their ID's to use the library. Thank you!