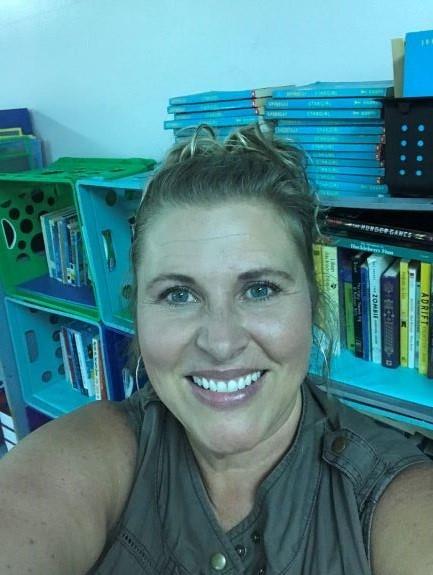 Phone:
Email:
Degrees and Certifications:
Mrs.

Robin Neelley

Mrs. Neelley's 7th Grade Language Arts/Writing

Elizabeth Middle School Phone Number: 303-646-4520 My email: rneelley@esdk12.org

Welcome to 7th Grade Writing. My name is Robin Neelley and my family and I have lived in the wonderful place of Elizabeth, CO for 15 years now. It has been a pleasure to raise our kids Zach and Hunter here. One of the biggest reasons I wanted to teach here in Elizabeth is because our community has given us so much support and love. With all of my heart I want to pay that forward, pour back into our future, and our kids. I have a bachelor's degree from The University of Colorado at Denver in Psychology, and I received my teaching certification from MSU Denver.

I expect to inspire your students to learn, discover, explore, and take ownership of their own learning. We each learn uniquely, and I will strive to find the way each of your children learns best.

When class starts, everyone should be in their seat with the proper materials. I expect everyone, including myself, to be respectful at all times. I expect participation. I will help each student overcome any hesitation of sharing their ideas. Each year we are at the level we are. I know that is different for each child. My goal is to grow them from where they are at the beginning. I care about their effort in that endeavour.

I am excited for this year with all of you! I expect educational and personal growth for all of us. Character growth is as important as educational growth. I expect each student to be responsible, and prepared to work. I know that with the help of parents, students and myself, we can make this a successful learning year. Please let me know if there is anything I need to know about your child that you feel will help me teach them more effectively.

Please feel free to reach out to me anytime via my email or my school voicemail.