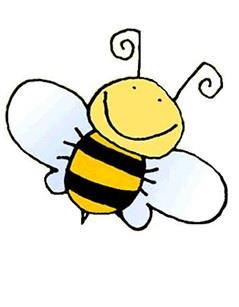 Phone:
Email:
Degrees and Certifications:
Welcome Bumblebee Families

Ms Wendy is starting her first year at Singing Hills as a preschool teacher. She moved to Elizabeth with her family in December 2017. She is married with 3 kids in 5th, 9th grade and a senior . Ms Wendy was born and raised in Pennsylvania then followed her high school sweetheart to Columbus Ohio where they lived for 17 years before moving to Colorado. She is currently in college for early childhood education. She has been a substitute teacher for Singing Hills for 3 years and a preschool special education para for 2 years. She loves crafting, fishing, riding ATVs and hanging with her family while camping in the great outdoors with their 2 pups. She is so excited to start her teaching career with you all.

Ms Renee is also starting her first year here at Singing Hills as an assistant preschool teacher. She was born in Louisiana and raised in Florida. She moved here to Elizabeth in 2016. She has been married for 18 years. She was a stay at home mom for 18 years with 4 kids who are 17,16,14 and 8. Ms Renee has an associates degree in digital photography and used to be a wedding photographer. She loves fishing, kayaking, painting and pottery. She can't wait to start the school year and meet all of you kiddos.

Our goal is to provide a safe, nurturing environment using structured activities and play-based experiences to prepare children for life-long learning. We use a theme-based curriculum, which is research-based and developmentally appropriate. Our program utilizes Teaching Strategies GOLD to assess, monitor, and track the growth of each student while providing all-inclusive instruction to meet the individual goals of each student.

We offer a full-day program.

Monday through Thursday 7:45am- 3:15pm.
What Bumblebees Are Learning
December is all about Christmas

Our theme for December is the Holidays and Christmas around the world! This is an exciting unit for us. We will be learning all about the ways people around the world celebrate Christmas and other Holidays around the world this time of year. We have 2 sign up geniuses this month. One for the gingerbread houses and one for the Holiday party.

Our Cooking School project will be making gingerbread houses with graham crackers and milk cartons. If there are items not on the sign up that you would like to bring in please feel free to do so.

For our parent involvement activity this month, we would love to know how you celebrate the Holidays. If you have something special you would like to share with the class please let us know. We want to make this time of year special for them.

On December 21st, we will be having our holiday party. Our party will be tons of fun, we will be doing a book and sock exchange, as well as watching a movie, eating snacks and enjoying a hot chocolate bar. We would ask that you wrap a gently used book that they can exchange with each other and a new pair of fun socks wrapped as well. We will be opening the socks and wearing them for a cute picture.