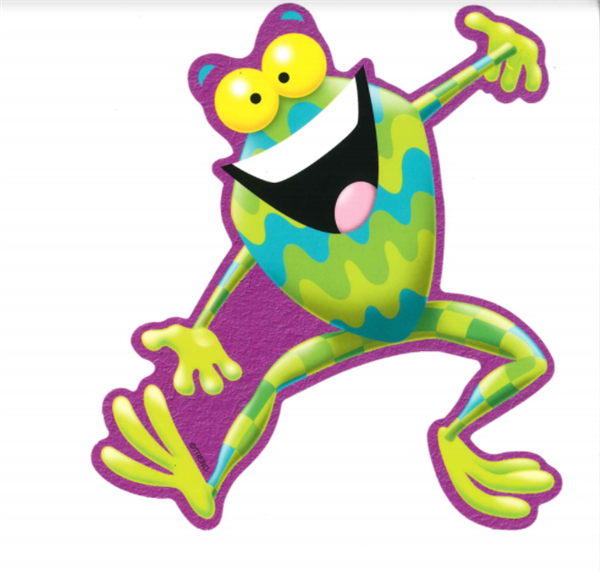 Phone:
Email:
Degrees and Certifications:
Welcome Frog Families

Ms. Mollie is so pleased to have you in their classroom!

My goal is to provide a safe, nurturing environment using structured activities and play-based experiences to prepare children for life-long learning. We use a theme-based curriculum, which is research-based and developmentally appropriate. Our program utilizes Teaching Strategies GOLD to assess, monitor, and track the growth of each student while providing all-inclusive instruction to meet the individual goals of each student.

We offer a full-day program.

Monday through Thursday 7:45am- 3:15pm.
Important Reminders
August 17- First day of school
Please remember to wear your preschool badge when dropping off and picking up your student.
Be sure that your student uses the restroom and washes hands prior to entering the classroom. State guidelines require that students and staff wash each time they enter our work space.
Frog Newsletters
This Month's Theme:
This month we will be using our Winter Celebrations Study. What do people celebrate in winter? How do people celebrate? What are we thankful for this holiday season and how can we show gratitude? The month will be full of fun cooking, craft and art activities in celebration of the season. On Monday we will be sending home a celebrations survey for you to complete with your child. Please take a moment to share your families' traditions around the holidays. We will be displaying these in the classroom for the children to share and enjoy. We will also be incorporating the math and literacy theme of Gingerbread and will hone our science skills by exploring Gingerbread through our five senses.

Important Dates:
We will be having a Polar Express class party on December 21st. We will be cooking spaghetti for lunch on this day. We will also be watching the Polar Express during nap. Below is a sign-up genius for snacks. Winter break starts Friday, December 22nd. Students return on the 9th of January.



This Month's Theme

This month we will be exploring the creative curriculum theme Music as well as the science theme of Colors. Why study music? Many of us have fond memories associated with music. It is tied to important events, holidays, and celebrations. Music has a wonderful way of translating across generations, cultures, and communication styles. We are excited to build on children's natural curiosity about music, sound, and performance. We will learn what instruments we can play, who plays them and how we can make music with our voices. We will also be exploring colors this month. We will lean primary vs secondary colors as well as the difference between shade and tint. The children will also be able to experiment with color mixing and rainbows. If anyone plays an instrument and would like to come and play for the class, please reach out to us Class Dojo.

Important Dates
Please keep in mind there will be no school the week of November 20th through the 24th in observance of Thanksgiving. We will be hosting a class feast for Thanksgiving on Thursday the 16th of November. A sign-up genius link will be sent through Class Dojo and can be found on our class page on the school website. We will be having our feast during lunch time. Hot lunch will not be served on this day. You do not need to pack a lunch for your child unless you would like to provide it as an alternative.

Wish List
• Contact paper
• Stickers (preferably small ones)
• Popsicle sticks